Dual Sport Ride in Southern NH Continued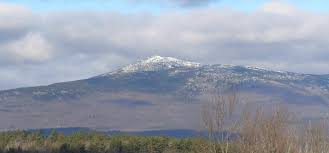 |
Dual Sport Ride in Southern NH Continued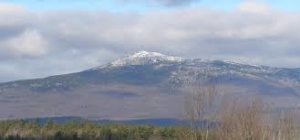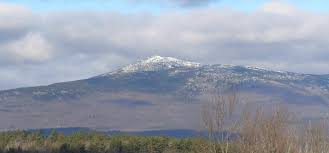 If you have ridden the first part of this day long dual sport ride (Dual Sport Ride in Southern NH) you have hopefully had a very enjoyable morning and may be looking forward to lunch.  Head into Jaffrey, NH which was a playground for the wealthy back in the day.
There are several options for lunch and a nice little downtown to walk around and stretch your legs.  After your break, head out of town on Rt 124 towards Mt. Monadnock.  You will go through a historic section of town as well as pass the Monadnock Inn where the hoi polloi used to hang out.  That wouldn't be me so I cruise on by.
Take a right on Dublin Rd which takes you towards Mt. Monadnock.  You will start to get some great views on the mountain as you go past Shattuck Golf Course.  If you happen to be a golfer, make a note to never play there unless you like pain.
Before you get to the left turnoff for the state park, keep an eye out on your left for Old Keene Rd.  The sign seems to disappear but it's the only left before Poole Rd which takes you to the mountain.  There is lot's of exploring to do on and off Old Keene Rd only limited by your bike and ability.
You will eventually return to Dublin Rd. and continue past the entrance to Monadnock State Park.  Shortly thereafter you want to take a sharp left on to Gilson Rd.  I always feel like I'm going back in time when I travel this road to the end and take a left on Thorndike Pond Rd.
Thorndike Pond Rd is a fun ride on a remote road upon which I have never met an oncoming vehicle.  That doesn't mean you won't but that has been my experience.  After several miles of a fairly well maintained dirt road you will come to a tee.  You can go right and return to civilization, which would be either Jaffrey or Dublin.  I like to go left as it retains the remote feeling and continues the fun.  Eventually you will come to anther tee and you can go left to head back towards Monadnock and Jaffrey or you can do what I do and take a right and get lost as you head in the general direction of Dublin.
I took some outstanding pictures of the sights along this scenic route but technical difficulties ensued.  I expect to be back in area the soon and will add pictures.
In summary, I have found that complaining about our diminishing riding areas doesn't help.  What does help is to get out and ride and take some chances and see what happens.