Suzuki Gel Seat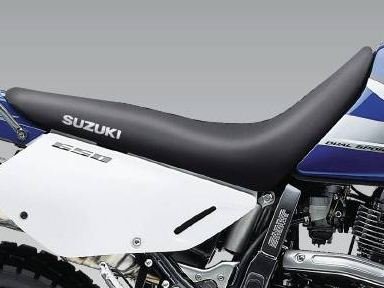 |
Suzuki Gel Seat
or
Be careful what you wish for
Since my first Suzuki DR purchase in 1993, I have wanted to add a Suzuki gel seat.  The name is so appealing, especially to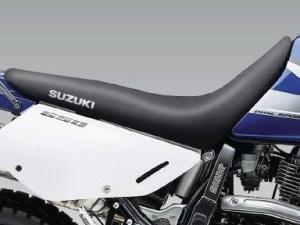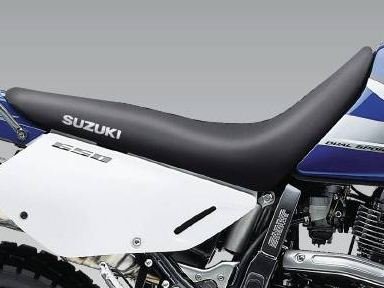 someone who has been riding on the stock plank Suzuki calls a seat. After many years of exercising my frugality, I finally broke down and bought one for my 650.  I should have paid better attention to the description and picture on the Bikebandit  web site.  The description says that the seat height is lowered by 1.5 inches and the picture show a seat that is sloped toward the tank.  I once again ignored my common sense and bought the seat.
The seat arrived quickly and is very attractive and well made.  Installation is simple.  Pull off the side covers and remove the two bolts holding the stock seat in place.  Take off the mounting brackets and rubber shock absorbers and place them on the gel seat.  Then mount the new seat.
The first thing I noticed is that the new seat is at least as hard as the old one.  On the first and only ride I took, the slope became painfully obvious quickly as did the shorter reach to the footpegs which brought my knees up to an uncomfortable level.  After 20 miles, the dream was over.  15 years of anticipation over after less than 30 minutes.
The seat has been removed and sent back.  The only memories are the pictures I took for the web site.  And the sore behind!
I wanted to provide an update to my sad story after I returned the seat to Bikebandit.  Since they are an advertiser on my site, I decided to report back on the return process.  I am happy to report that everything went exactly as they said it would.  I returned the seat in the original package and they credited my account fairly quickly.  The 20% restock fee was painful, but not as painful as the seat.