File under you just never know…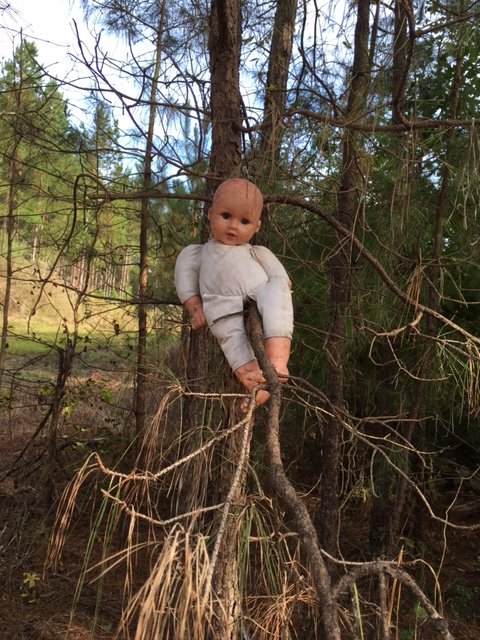 |
Ok so you are out riding on a beautiful fall day and you decide to take your Dual Sport off into the woods it was designed for.  It is a couple of days before Halloween so maybe there is a connection to what you are about to come across.  Or maybe not.
I love heading off into the woods and getting lost.  I have encountered all kinds of crazy stuff including a buffalo in the middle of the road blocking passage.  This one though, is among the strangest.  I was in the absolute middle of nowhere when what did I see?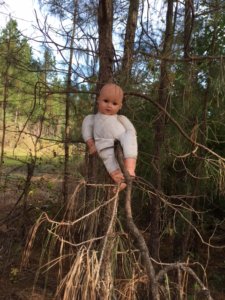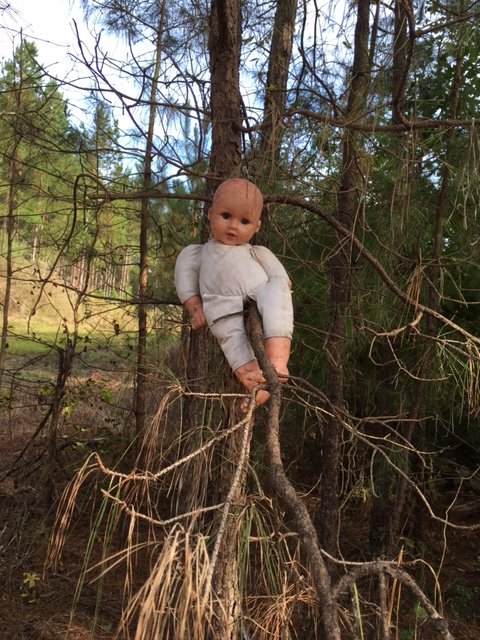 Yes, that is a baby doll propped in a tree.  It was weird on its own, but those eyes followed me everywhere.  I have to admit I was a little creeped out.  What's your weirdest encounter?