A Brief Ride Through Shaker History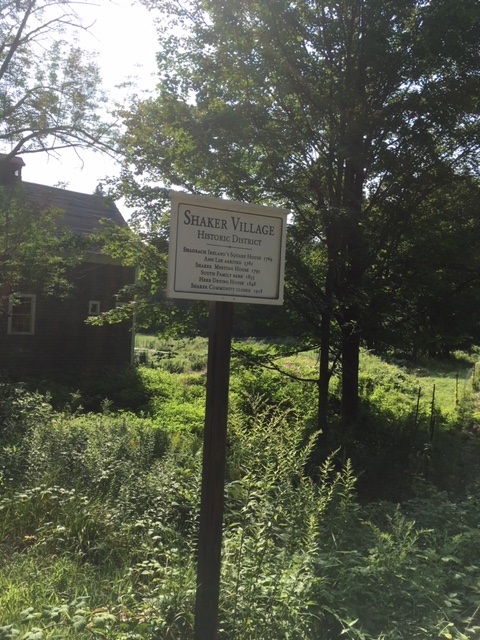 |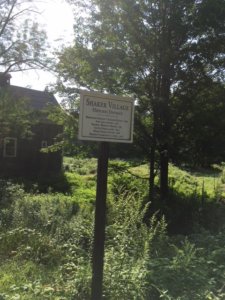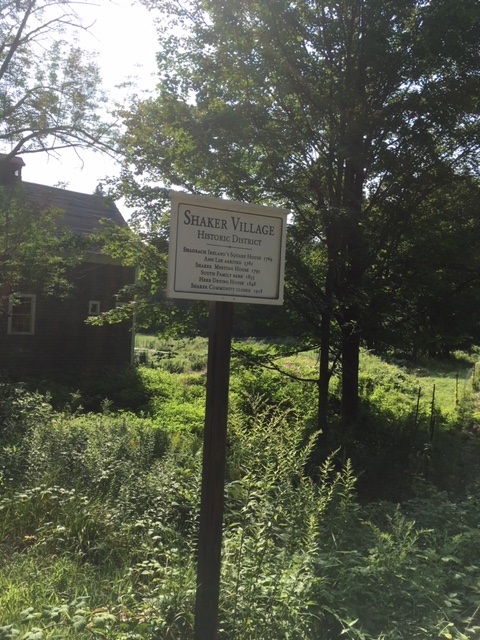 Shaker History Is Everywhere You Look
The United Society of Believers in Christ's Second Appearing commonly known as Shakers, was a Christian sect which began in the 18th century in England and migrated to the United States in the late 1700's while led by Mother Ann Lee.  They built villages over most states in New England and eventually worked their way as far west as Indiana.
They peaked in the mid-1800's at approximately 6000 believers.  Then came a gradual decline due to their belief in celibacy as well as the changing culture of the country itself.
Shaker History In Harvard
If you happen to be riding out of Ayer, Ma on Rt 110 headed to Harvard, you may notice a sign on your left for So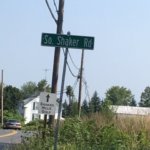 Shaker Road.  Take this scenic road and shortly you will see the remains of an old stone barn.  The stone barn was a feature of almost every Shaker village and was a centerpiece of Shaker life.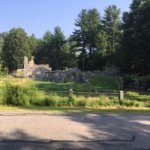 I have ridden in this area for 50 years and remember when the stone barn was intact.  I went many years without visiting and don't know when and how it came to be in the condition it is in.
Shaker Village Cemetery
I have always enjoyed walking around old cemeteries and the Shaker Cemetery is different than most because of it's simpleness.  You remember the Shaker song "Tis the gift to be simple…".  They were famous for their furniture and architecture because they were beautiful, functional and lasting.  Spend a little time here and drink in the solitude.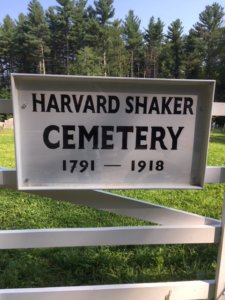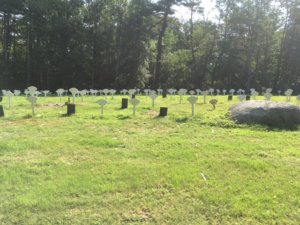 Heading Into Shaker Village Proper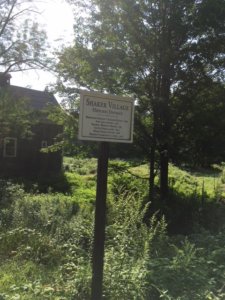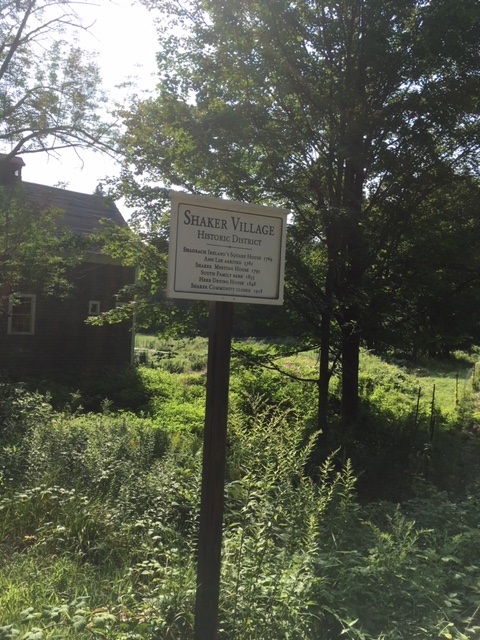 After leaving the cemetery, continue on So Shaker Road to the stop sign and take a left.  There you will see the sign for Shaker Village.  As you slowly ride through, you will see the buildings on both sides of the street where the Shakers lived and worshiped.
Notice the simple design and squareness of each building and think about the fact that they are 200 years old.  I always like to turn around and go through town again as it still seems so peaceful.
Now let's go looking for Utopia!
Bronson Alcott's Fruitlands
Bronson Alcott had a vision of an agrarian utopia.  He was able to realize his vision in Harvard in May of 1843.  Unfortunately it didn't go well and was dissolved in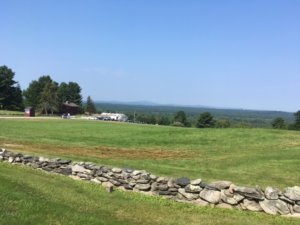 December of 1843.  You may have heard of his daughter Luisa May, who wrote extensively about this failed experiment.
Remarkably, you can visit Fruitlands today.  Get yourself back on to Rt 110 and head out of Harvard back towards Ayer.  On your left you will see a sign for the Fruitlands Museum.  It is an absolutely beautiful place in a beautiful setting and you can pick up lots of wholesome food there.
Okay, now we come to the Dual Sport part of the ride.  After perusing the Fruitlands Museum, continue on the same road until you merge back on to Rt 110.  Shortly thereafter you will see a sign on your right for the Oxbow Wildlife Refuge.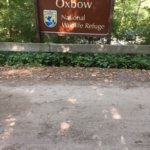 Take the right and follow the road over the RR tracks and stay left.  You will find approximately 200 yards of well maintained dirt road leading to a parking lot with rest rooms.  Sorry, that's the best I can offer for all you off roaders!